Wedding Timing and Tips
From a Professional Philadelphia Wedding Photographer
For a lot of you, this is the first time you are getting married and the first time you've ever had any experience in helping plan a wedding. It can make you feel all sorts of ways, excited, overwhelmed, stressed, happy. All of these are very normal. You will most certainly need some guidance on how to plan your wedding day timeline. Now if you are a L&L couple (Love and Legacy Studios couple), no need to worry. We go over this in detail about 2 months before your wedding day. If you are not working with us, you've come to the right place! All of this will be extremely helpful in understanding how much time different parts of the day will take, and what to expect from those certain timeframes.
Wedding Details
Timing: 10-15 minutes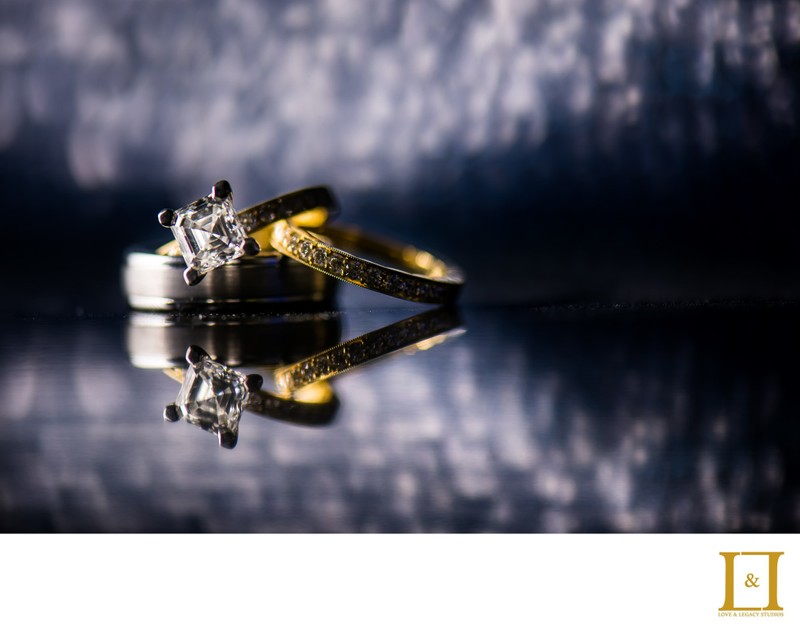 During weddings you may have a lot of details throughout the day. The first thing that we try to do once we arrive is photograph any details you may have. Any jewelry we like to photograph when it's being handled. For example, photographing earrings on a table top is more flattering when the bride or groom is physically putting them in and bringing that detail to life. If there are any other items you would like photographed please have them prepared for the photographer when they arrive.
Getting Ready: Bride
Timing: 45-90 minutes
Best Location: Window Light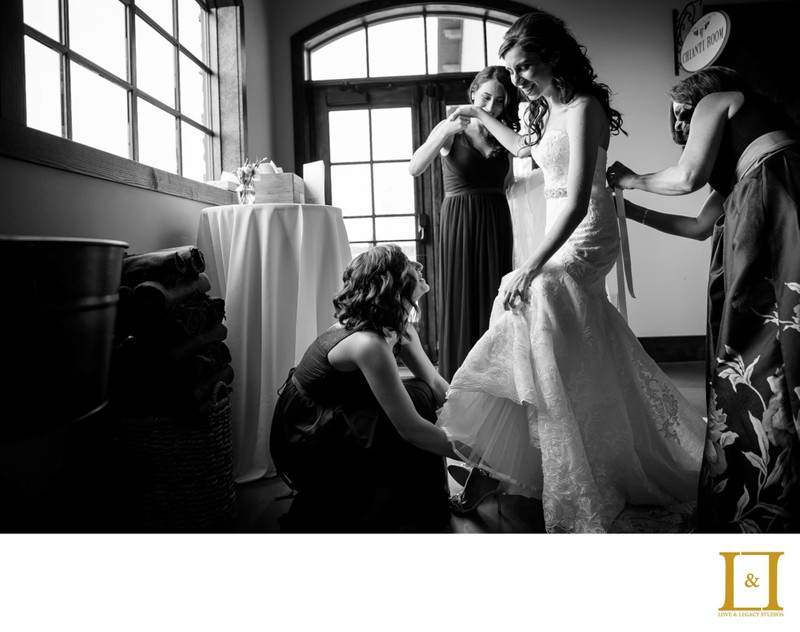 Getting ready pictures during bridal prep can get very redundant. Whether you are in a hotel, the venue, or someone's home, there are only so many pictures that can be taken before they get very repetitive. The majority of the time will be spent taking pictures of the bride getting final touches on hair and makeup, any interaction with the bridesmaids or friends/family that are with you. The last 20-25 minutes are usually when we are getting pictures of stepping into the dress, and putting on jewelry before we leave the getting ready location.
Getting Ready: Groom
Timing: 15-30 minutes
Best Location: Window Light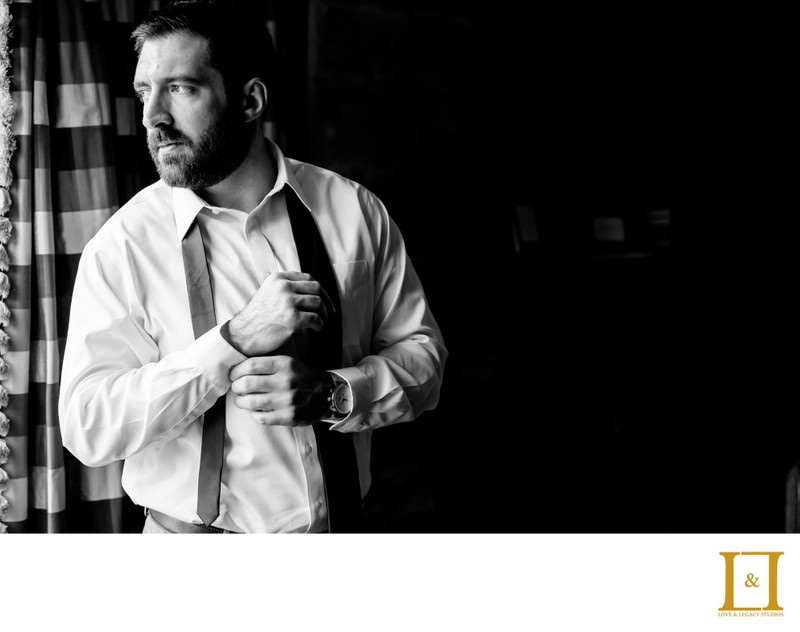 Getting Ready for the men doesn't usually take that much time. Thats not to say that groom prep can be a lot more energetic and there are still a lot of fun moments to be captured during this time of day. Usually if the couple is getting ready in separate locations, the second photographer will be with the groom and the lead photographer will be with the ladies. If we have two grooms or two brides we can make that decision who goes where when the time comes.
First Look
Timing: 5-10 minutes
Best Location: Any location, more on that below.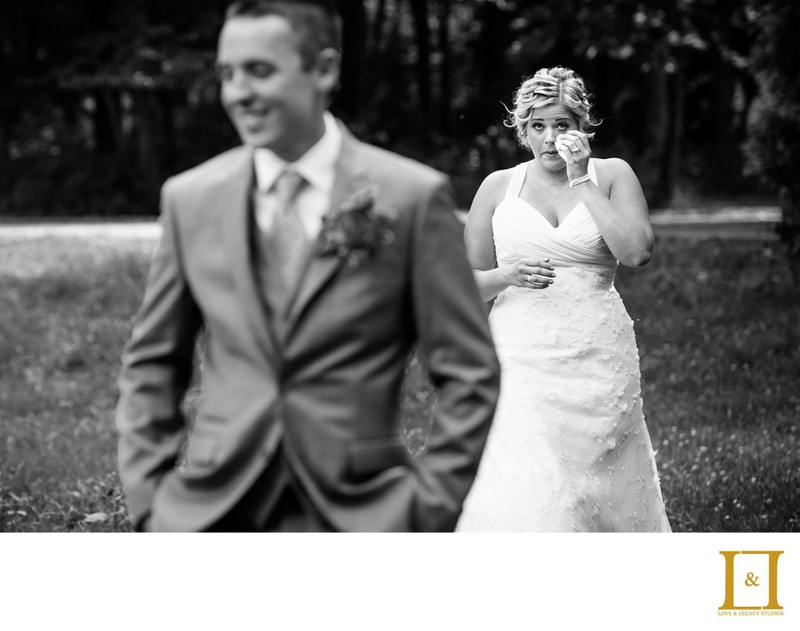 First Look is a big decision to be made between the couple. A big reason the first look is done is to be able to get the portraits out of the way or be able to go to a specific location, that you otherwise wouldn't be able to with the timing between ceremony and cocktail hour. A lot of times when the ceremony and reception are at the same venue, a first look is a great option because technically you will only have about 35 minutes to take pictures of bridal party, family, and couples portraits. First look doesn't always have to be in a beautiful landscape or in a fancy pants area. Most of the time the photographer is focused in close on the couples reactions. For this reason we want nice lighting and a place that is a bit private where you can let your guard down and just enjoy the moment. Don't bring your bouquet! We want you to use both hands to hug and hold your fiancé when they see you for the first time!
Bridal Party Portraits
Timing: 15-25 minutes.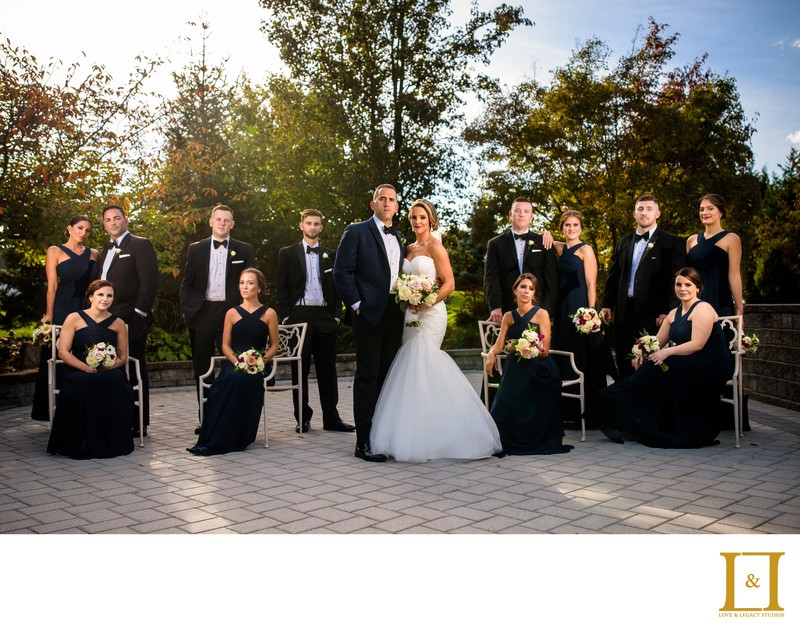 If you are doing a first look, usually bridal party will be photographed immediately after. This is done so once bridal party is finished getting their pictures taken, the couple can ask them to take car of things for them as the couple is getting their photographs. For example, the groom can ask one of the groomsmen to check and see where the cigar box can get set up at while the bride asks a bridesmaid to see where they can keep their bags etc. or check on reception room details.
Couple's Portraits
Timing: 60-90 minutes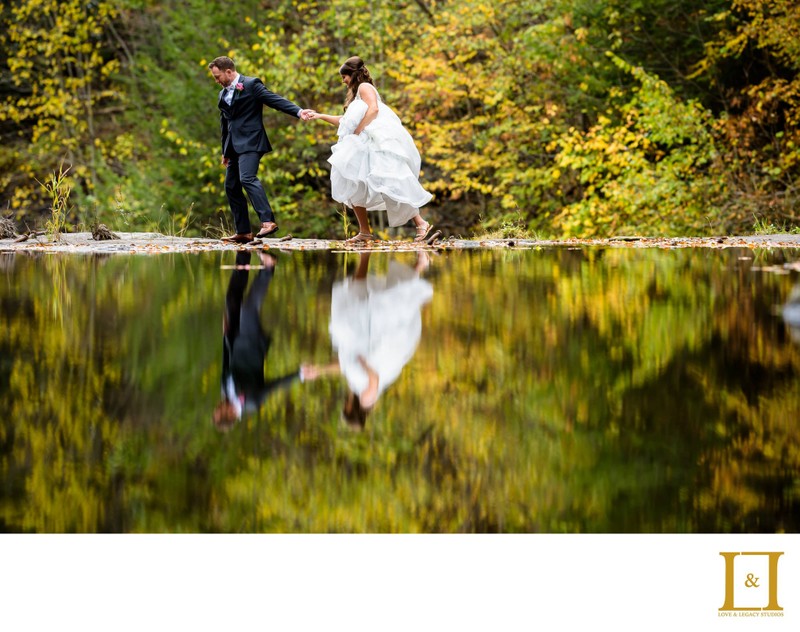 When figuring out portraits, locations and timing, always plan for delays. It takes a few minutes to load guests into transportation, and travel to the destinations. These factors do play a role in how long we can put away for portraits. This time is important not only because its your portrait time, but also because throughout this entire day, this will probably be the only "you" time you will have. Because of that reason I try to make it fun and enjoyable to take these photos. Being relaxed and having fun will most certainly translate into the images.
Family Formals
Timing: 10-30 minutes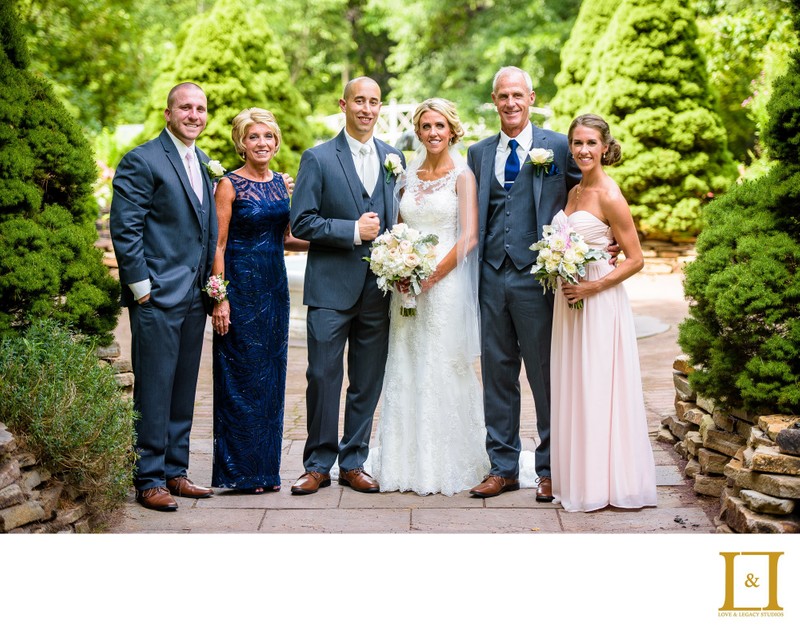 Family formals are one of the more important parts of the day. These photos and groupings should be with immediate family, and what we like to call, "The VIP's". Parents, siblings, grandparents, and variations of each. Any other groupings with aunts or uncles, cousins, co-workers, etc., that can all take place during the reception. To make this part of the day go smoothly and efficiently, you should put together a groupings list for the photographer and also try and appoint someone who knows names to faces to try and help gather people for the next photo. A lot of times these photos will be taken in the church after the ceremony, and most churches are strict on how much time you can be inside after the wedding. Be sure to mention prior to the wedding to each person that will be in the family formals that they will need to meet at whatever area its happening at right after the ceremony or whenever the formals are scheduled to take place.
Transportation (City Weddings)
Getting limousines, trollies, or party busses is a good route to go if you are taking a lot of people around for portraits. Makes life really easy for the everyone because no one has to drive and hunt down Uber Drivers. The part most couples don't realize is that in the City, or these smaller towns, the buses and limos can park anywhere they would like without really getting a ticket. Photographer's and Videographer's can't. We have to physically park out cars somewhere and walk to the location with our gear. Its always good to plan this out prior so the photo and video team can jump in the transportation with you.
Ceremony
Timing: 10-75 minutes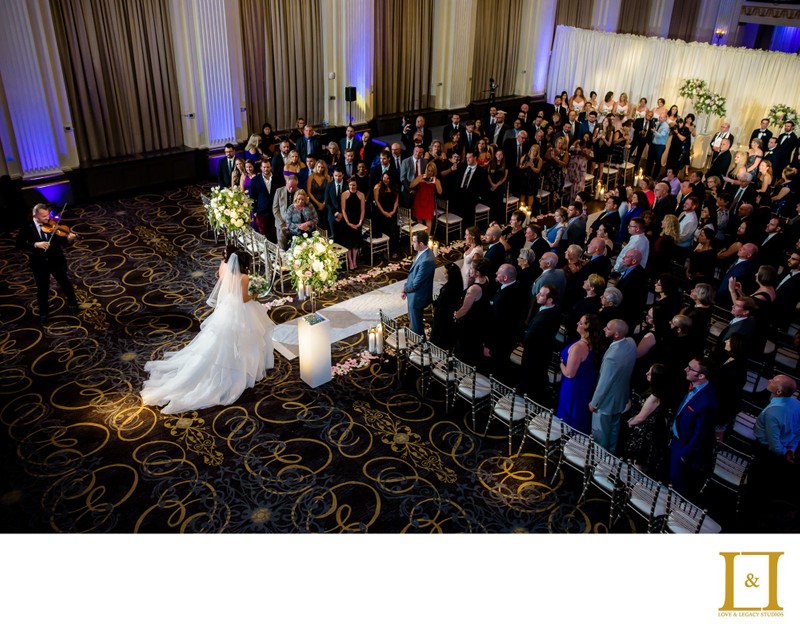 This is pretty self explanatory. Anticipate mosts ceremonies start a few minutes late. Just enjoy this moment and have a great time. Ceremonies can pretty much happen anywhere. If you have the option to stand inside a gazebo during an outdoor wedding, we strongly advise against that. You want to try and be in the same lighting that everyone else is in.
Receiving Line
Timing: 15-20 minutes per 100 guests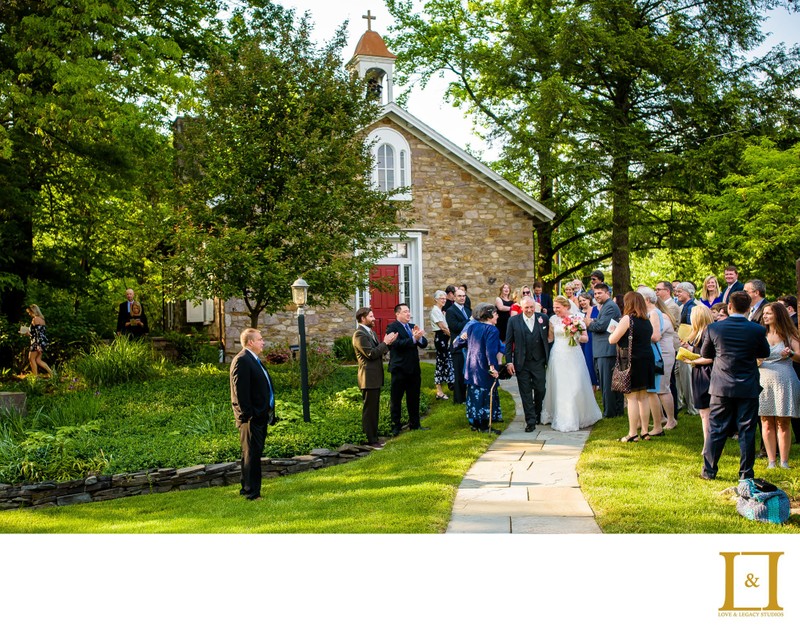 Most times you will not even think that a receiving line will be a large factor in your timeline. In fact, most times that there is a receiving line, the schedule gets pushed back, even if it was planned in the timeline. A lot of times guests are very excited for you, and lets face it, you both are the rock stars of the day. They will want to stop and chat and have full on conversation with you. If you decide to do a receiving line make sure you plan for it with about 20 minutes per 100 guests. Say if you have 150 guests, put away 30 minutes for a receiving line.
Cocktail Hour
Timing: 60-90 minutes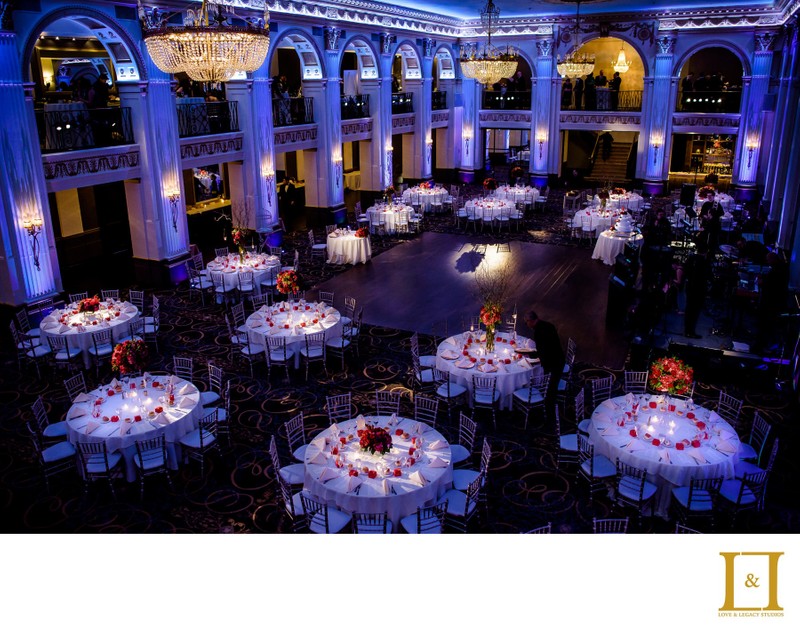 You're probably looking at the time saying cocktail hour means an hour right? Wrong! There are a lot of venues that are now adopting the 90 minute cocktail "hour". This is very beneficial if you have your ceremony and venue in the same location. It will allow you to get those portraits done without rushing! What you don't know about cocktail hour behind the scenes is most photographer's will need to use that time to get lighting set up in the main reception room, photograph the details of the room you worked so hard on, and also catch up with the venue coordinator and the band/dj about the run down of the rest of the night.
Reception time!
Timing: Usually 4-5 hours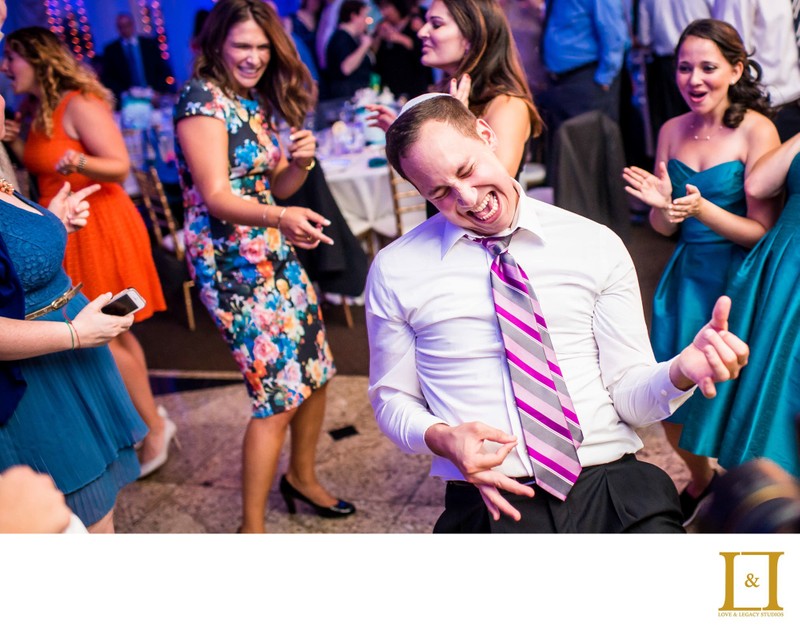 So many different ways to have your reception unfold. A lot of times the events throughout the night are scheduled depending on how quickly the chef will be cooking the food, and also how the dj or band plans to run through their set.
Travel…Don't forget to account for this!
We don't just mean the travel timing, we also mean accounting for about 5-10 minutes to load and unload bridal party from the transportation as well as planning for traffic. We like to build in 10-15 minute buffers between locations just to ensure if we run into traffic we have a cushion of time, and if we don't use it, you have some time to relax!
Thats all Folks!
Well there you have it. Pretty much an entire breakdown of the events through a wedding day. These are the time frames you can expect, but we also hope that the descriptions have helped you out in understanding everything else that goes into that aspect of the day.