Preparing for your family session!
Family sessions are a blast because you will finally be able to sit back, relax, and let us document your amazing family. At this point there are probably a bunch of things running through your head, like "what do we wear", "what time should we take the photos", etc. Don't worry one bit, we are here to help you through it all! There are many great tips and ideas coming up, along with some pictures of course.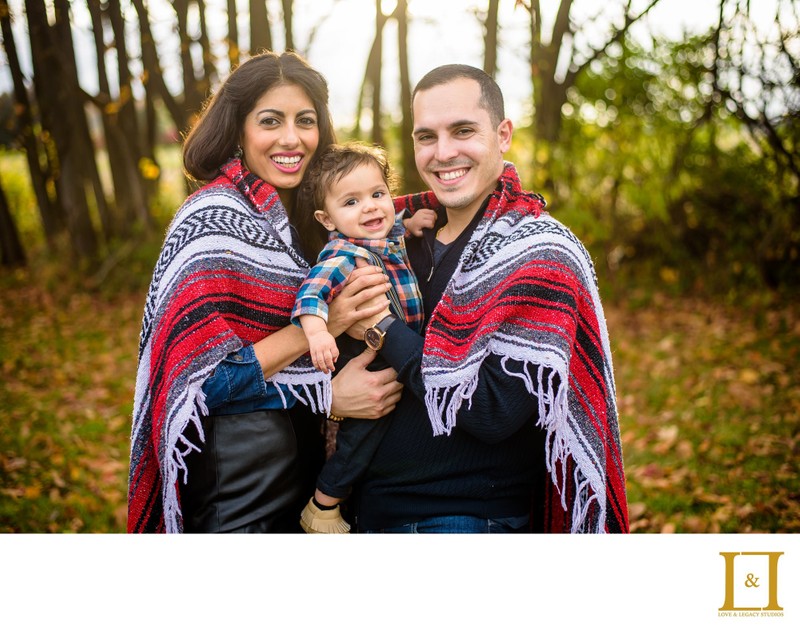 Be Comfortable!
Lets first start with the most important tip, and that is making sure you are all comfortable with what you are wearing. So you can take this two ways, the most important is being comfortable in what you are wearing, and making sure you feel good about yourself in your outfit selection. If you are self-conscious about what you are wearing it will make you feel uncomfortable posing during the family session. The second way you can take this tip is literally wearing something that feels comfortable. If you like a really nice pair of heals, but the place we are shooting requires a lot of walking, or maybe even some trail walking to get to a nice field, bring a pair of flats for walking around in.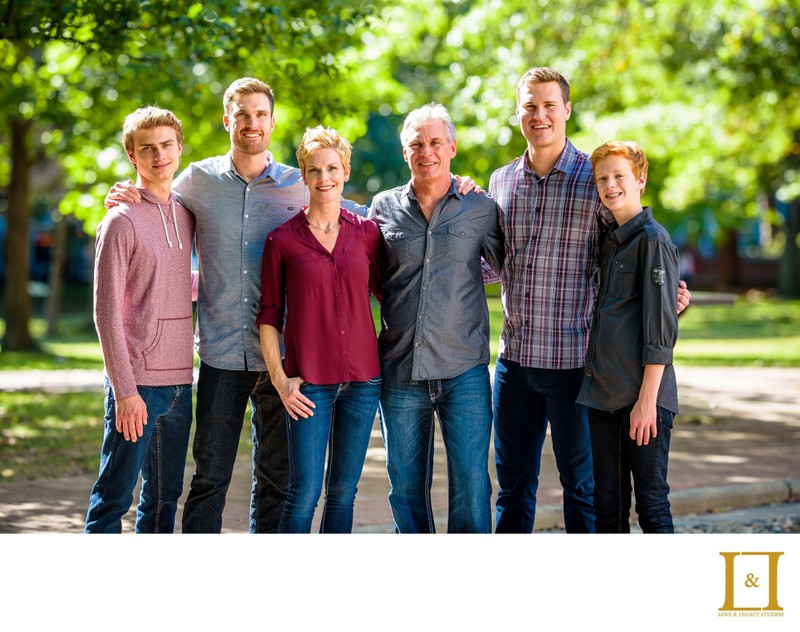 Stay Away From Crazy Print and Bright Colors (unless you all plan on wearing bright colors)!
When you are thinking about what to wear for your family shoot, I would recommend staying away from prints and certain patterns. Most chaotic and busy patterns and prints take away from you, the subject, but will also go in and out of style very frequently. In 3-5 years after the family shoot, you may look back and freak out that you had a crazy logo or a psychedelic pattern from Urban Outfitters with owls on it. Now not all patterns are bad. Subtle patters like thin stripes or flannel are patterns that will always be around. On top of that, a lot of times, young kids clothes have some fun patterns as well, but as long as they aren't loud or distracting, they should work perfect!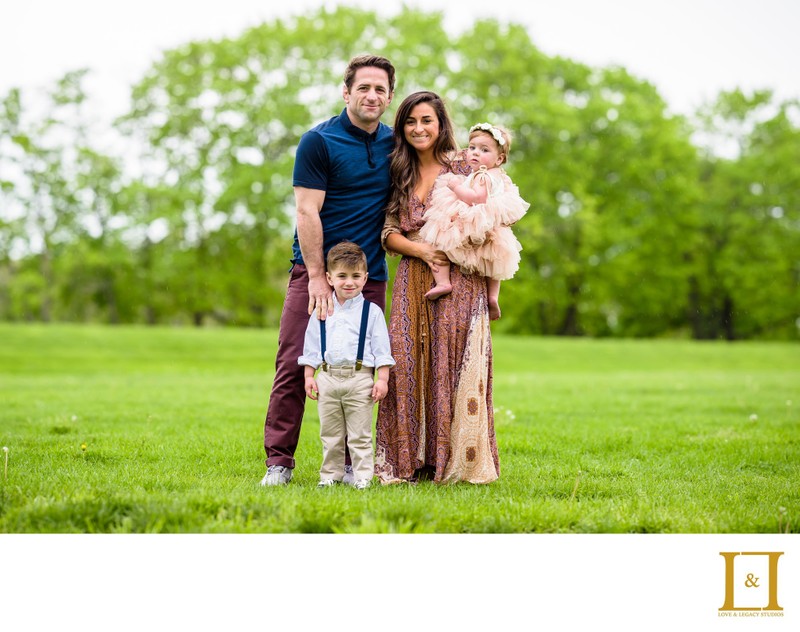 Don't dress the same, but compliment each other!
Have you ever read or seen the book Awkward Family Photos? A lot of the times you will see the family pictures with everyone dressed the same. Typical blue jeans and white shirts, or black pants and red Christmas sweaters litter that book. To put it bluntly, its cheesy, and you will hate it later. A good way around that would be to wear complimenting colors. You can match shades of colors between layers, socks, shoes, or accessories.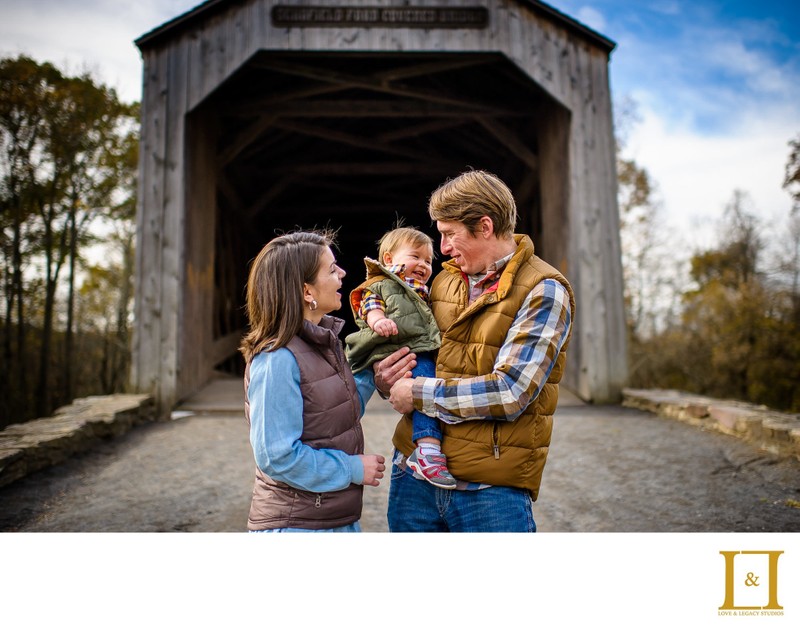 Layers on Layers!
A great idea to get multiple different looks in your Family session without having to fully change your outfit is to layer! During a family shoot you will most likely be picking a location that may not have a restroom to get changed in. If you all dress in layers, you can simply just remove your button down shirt, or take your sweater off. Its as simple as that! So don't make things difficult for yourself, just focus on having fun!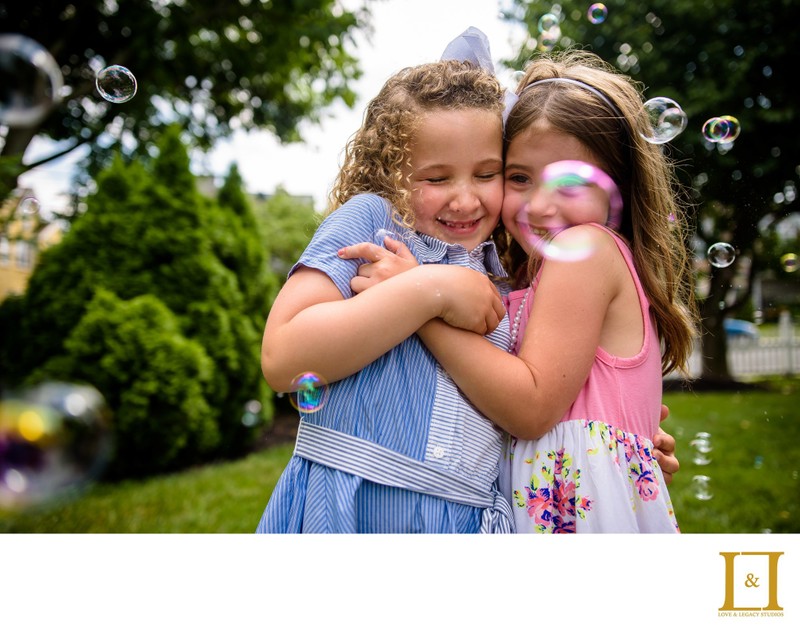 Remember, kids will be kids!
They are just going to want to have fun and run around, so lets let them! Sometimes its best that we schedule the session after naps have been taken or even very early in the day. We also have to remember that kids don't always want to smile. A lot of time parents will start yelling at the kids to smile, or not make a funny face, or standstill. Every time this happens, the kids will act out, so lets let them be them! After all when you look back at these photo albums you want to see their personalities shining through. We want to capture those funny faces they will no longer make 10 years down the road.
We would love to document your family and create these memories for you too! Check the links below and we look forward to hearing from you!