Wedding at The Merion Caterers
Wedding at The Merion Caterers
A wedding venue in Cinnaminson, New Jersey
I can't say enough awesome about Julie and Kevin. We kicked it off the second we met at my studio and it's been an incredible experience getting to know them as well as their families. Their ceremony took place at a church in Bristol Pennsylvania. After the ceremony it started to rain lightly but by the time we got to the transportation it stopped. We decided to quickly head over to Bristol wharf to grab some pictures by the water while we had a break in the weather. I'm thinking in my head that it was perfect timing and we were making great time getting to the Merion in Cinnaminson where they were going to have the reception. The next part got a little crazy. When I create timelines for all of my couples I always build 15-20 minute buffers in between each stage of the day to use as "overflow" if something takes longer than expected, and if that time isn't used then it could be time were the couple can sit back and relax a little bit. In this case that time was essential. On the way to The Merion Caterers in Cinnaminson New Jersey, I was driving on the highway and 3 cars spun out of control and blocked the entire road right in front of me. Knowing my second shooter was not too far behind I immediately called him and told him to get off the highway and try and take back roads to the venue. Miraculously he saw that Kevin, Julie, and the bridal party stopped at a liquor store haha. He hung out with them for a little bit and got some great sunset pictures in an open field behind the liquor store. Eventually the traffic let up and we made it back to the venue with time to spare. The entire night was filled with emotion and it all kicked off when Santa Claus came in to the reception and started handing out candy canes to all of the guests. Between the choreographed dances, the emotional moments, Julie's grandmothers birthday, Santa Claus, more emotional moments, a surprise dress change, and a champagne waterfall, this was a wedding I'll never forget!
The Merion is a beautiful venue right off of Route 130 in Cinnaminson, New Jersey. They have 4 ballrooms of all different sizes. Their staff is phenomenal and very professional. They have a couple areas for photo opportunities outside, including a new garden area that was just built.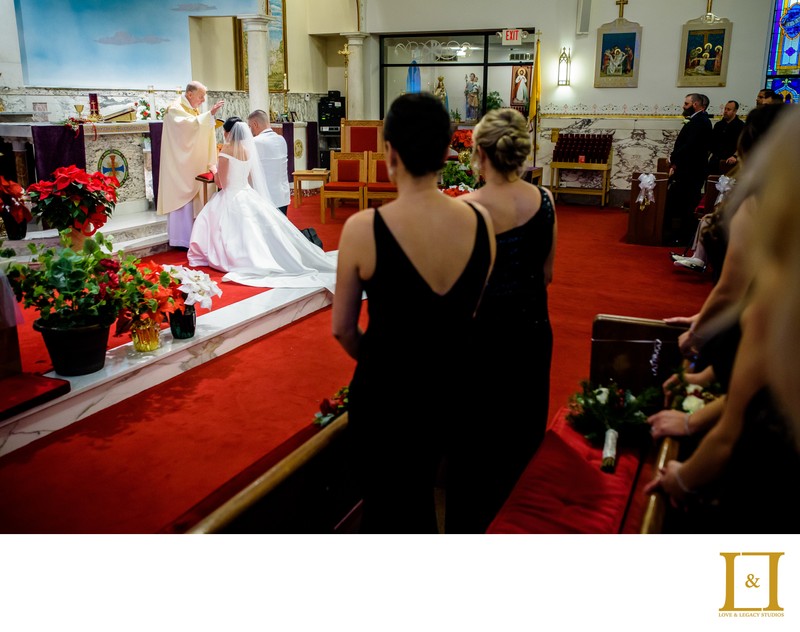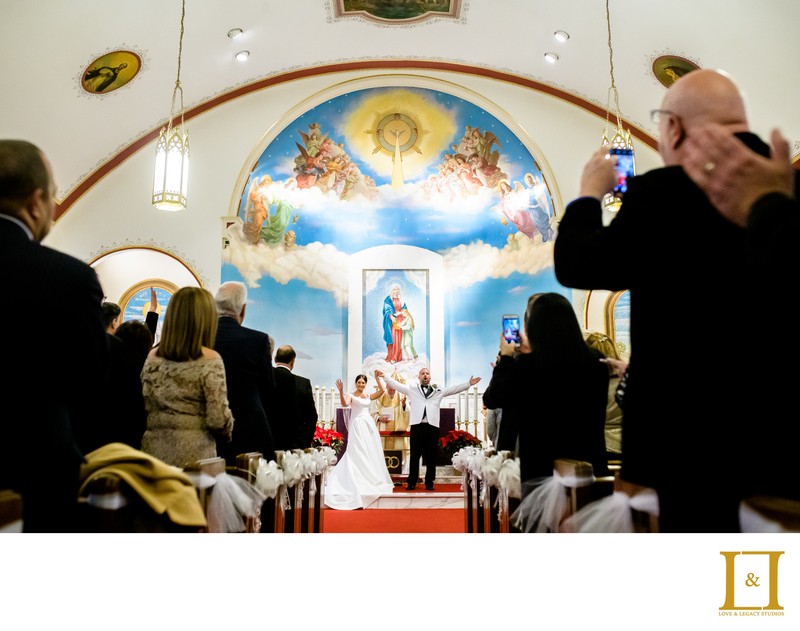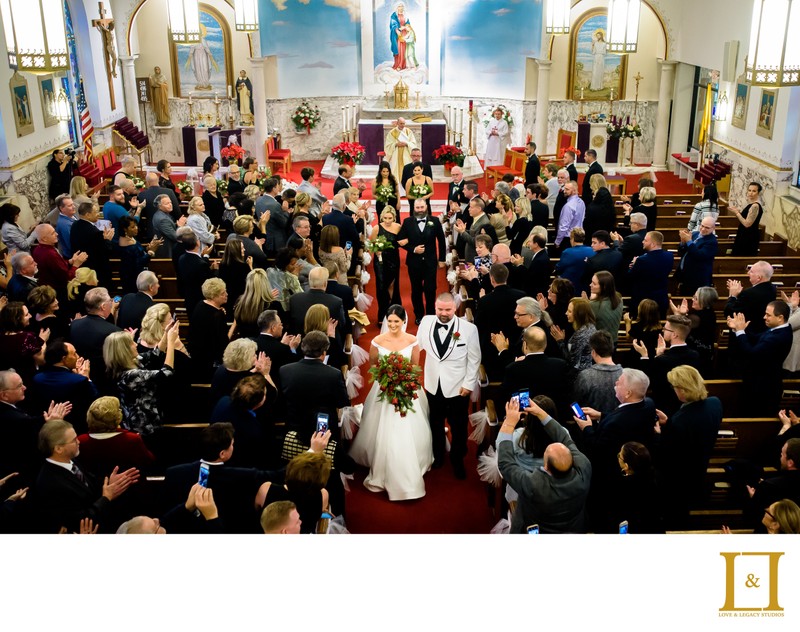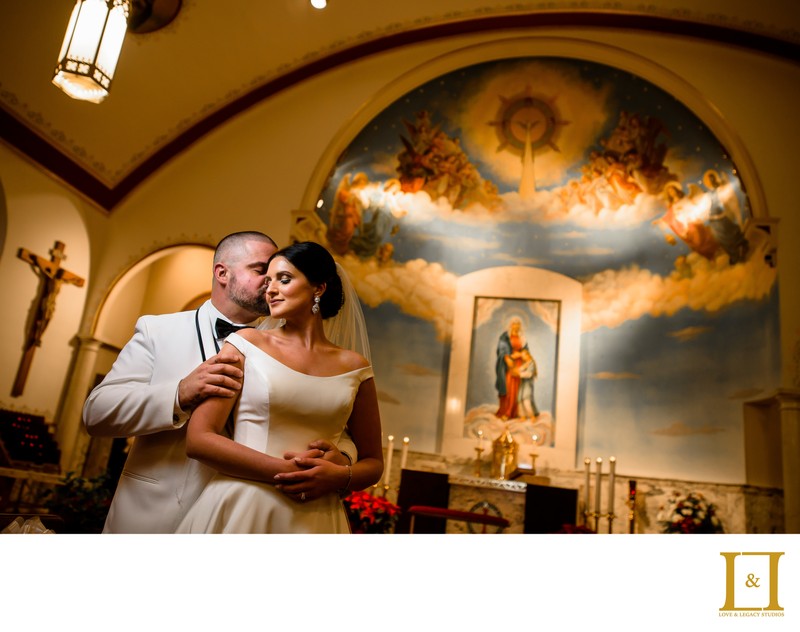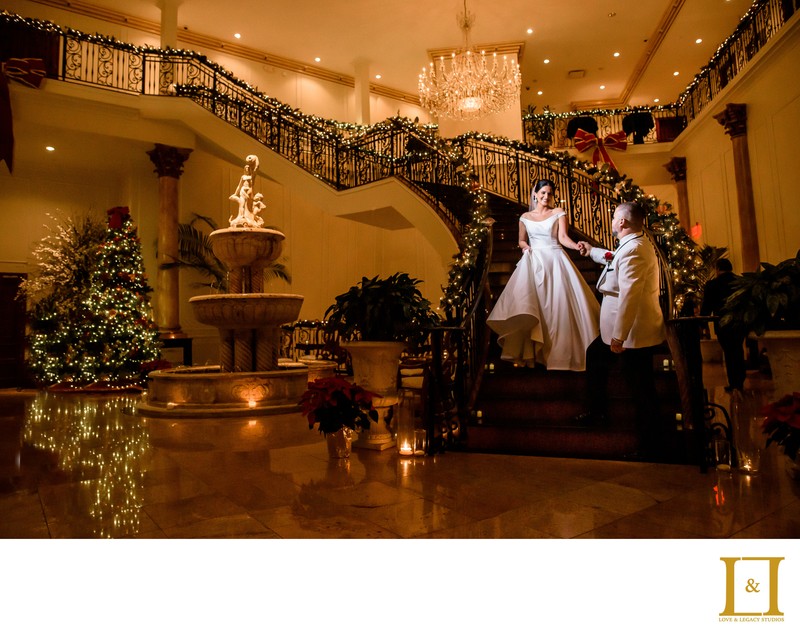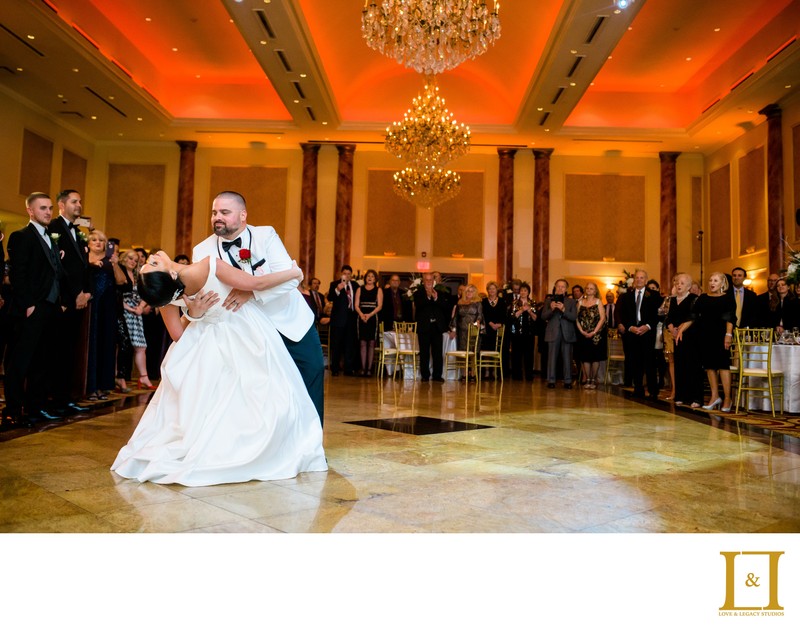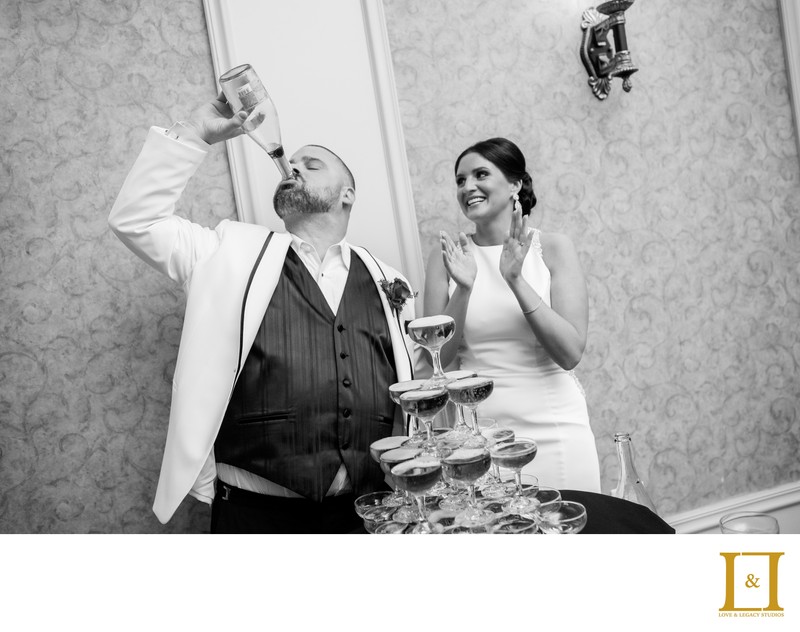 Address: 1301 US-130, Cinnaminson, NJ 08077
Phone: (856) 829-2111
by Love and Legacy Studios www.loveandlegacystudios.com
Location: 1301 US-130, Cinnaminson, NJ 08077.